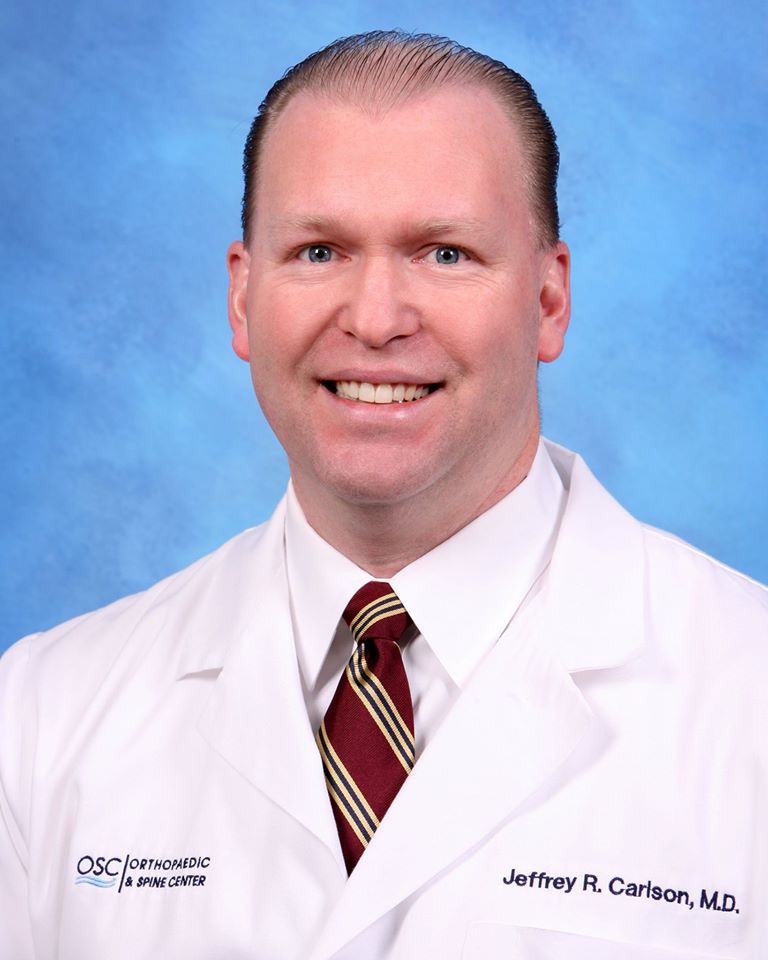 Jeffrey Carlson, MD is an established and highly skilled orthopaedic spine specialist practicing for over 21 years in Newport News, VA.

Dr. Jeffrey Carlson is a board-certified orthopaedic surgeon in Newport News who holds dual fellowships in Orthopaedic Trauma Surgery from Massachusetts General Hospital and Spine Surgery and Neurosurgery from Brigham and Women's Hospital in Boston. Before joining Orthopaedic and Spine Center In 1999, Dr. Carlson was an instructor of Orthopaedic Spine Surgery at Harvard University. He was the first fellowship-trained spine surgeon to practice on the Virginia Peninsula.
Dr. Carlson's practice specializes in the diagnosis and treatment of spinal injuries and disorders, as well as a wide range of general orthopaedics. He consistently focuses on treatment options utilizing advanced technologies that are minimally invasive, targeting the best options and outcomes for his patients.
As a leading orthopaedist, Dr. Jeffrey Carlson remains committed to medical continuing education, teaching spinal surgery techniques around the world. He continues to receive awards, including being named one of America's Top Orthopaedic Spine Reconstructive Surgeons. Outside of his practice, he enjoys weight training, jet skiing and soccer.